El Dicastes, la capitale Sapha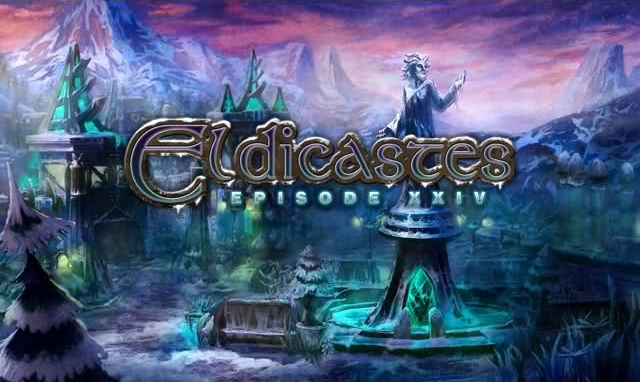 Description :
La capitale des Sapha, El Dicastes, se trouve dans des champs aux neiges éternelles. Vous aurez besoin du Ring of the Wise King pour entrer en ville et parler à ses habitants.

Histoire :
A l'est gît une cité comme aucune autre. Recouverte d'une neige perpétuelle et entourée d'éclats géants de glace tranchants, la capitale des Sapha offre de nombreuses opportunités d'aventure... si vous parvenez à y survivre !
Aidez les Sapha dans leur lutte pour leur survie, fabriquez de nouveaux objets et armures, entrez dans la tanière de la progéniture des Scaraba... les possibilités sont infinies tout comme l'hiver sans fin.

Guide de la ville
Kafra :
Le Cat Hand Agent de El Dicastes se trouve au El Dicastes Field 01, près du campement des chats. Il vous permet de sauvegarder, accéder au storage et se téléporter au Camp d'Expédition (avec au moins 100 crédits).
Notez que l'emplacement indiqué sur la carte est imprécis.

Magasins :
Dans le bâtiment du sud-ouest, un ascenseur est disponible dans le mur de droite. Celui-ci vous permet d'accéder au Pub dans lequel se trouve le marchand.
Vous pouvez aussi accéder à votre storage dans le meuble à droite du comptoir.

Donjons :
On peut accéder à Scaraba Hole via la map au sud de la ville. Vous serez obligatoirement passé par là pour vous y rendre.
Pour accéder au niveau 2 du donjon (vers le centre), il vous faudra faire cette quête-là.
Il existe un 3e niveau à ce donjon, qui est en fait le même que le F2 mais en mode "Nightmare". Pour cela, il vous faudra vous adresser au Curious Sapha proche de l'entrée du F2 et lui acheter un Lava Sky Perfume. Ensuite, parlez au Vigilante avec l'objet en votre possession pour entrer dans le niveau.
Quêtes :
Document Quests : Quête répétable


Guide réalisé par Firi