Splendide, le village des Fées

Description :
Splendide est un village habité par des Fées, appellées Laphines. Pour entrer en contact avec elles, vous aurez besoin du Ring of the Wise King, que vous aurez après avoir accompli cette quête.

Histoire :
Le peuple Laphine de l'ouest du Camp d'Expedition vit dans un village nommé Splendide. N'étant pas originellement de ce monde, le lien fort que les habitants entretiennent avec l'Arbre Monde Yggdrasil leur a permis de transformer toute la zone en de verts champs luxuriants.
Ils ont dédié leur vie à protéger l'Arbre Monde, et restent méfiants envers les étrangers ; c'est pour cela qu'il est conseillé de faire attention à ses paroles pendant l'exploration de leurs terres.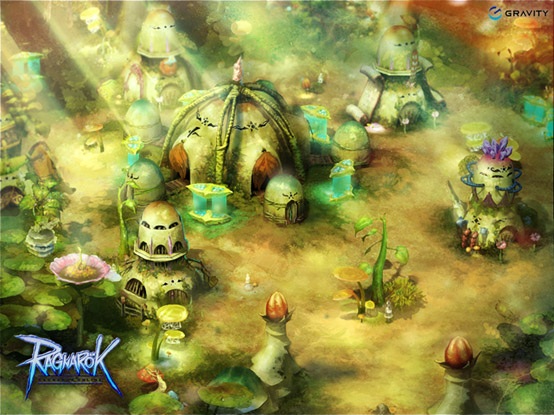 Guide de la ville
Kafra :
Le Cat Hand Agent de Splendide se trouve au Splendide Field 02, à l'entrée de la ville. Il vous permet de sauvegarder, accéder au storage et se téléporter (avec suffisamment de crédits). Vous pouvez vous téléporter à Manuk.
Magasins :
Vous trouverez dans le bâtiment le plus au nord, une vendeuse de 3 variétés de plats en échange de Splendide Coins. Ceux-ci augmentent les dégâts contre certains monstres.

Donjons :
Au cours d'une quête, vous aurez l'occasion d'entrer dans le donjon Yggdrasil Root, les racines de l'arbre Yggdrasil. Le niveau 1 est assez banal, le niveau 2 n'a presque aucun monstres, et la suite est instanciée.
Dans la zone au nord de Splendide se trouve l'entrée du Misty Forest Labyrinth, le donjon instancié permettant d'accéder par la suite à Mora.


Quêtes :
Guardian of Yggdrasil : Quête d'expérience donnant l'accès au donjon instancié Nidhoggur's Nest


Guide réalisé par Firi