Cheshire's New Day


Informations :
Level requis : ??
Exp (Renewal) : 50,000 base exp et 40,000 job exp
Récompense de la quête : 1 Proof of Sapha's Honor
Objet(s) nécessaire(s) : 1 Bradium Box (ou 20 Pure Bradium)
Quêtes pré-requises : Doha's Secret Orders
Débloque une autre quête : -


NB : Cette quête est répétable toutes les 24h.
1. Au nord de Splendide (Bifrost Field 01) vous pourrez rencontrer Cheshire en (335, 168).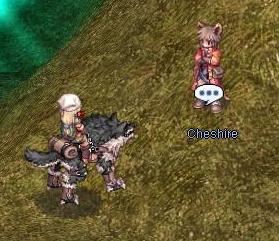 2. Après vous avoir un peu expliqué le contexte historique de la faille qui se trouve à côté de lui, il vous demande de lui rapporter 1 Bradium Box, que vous trouverez à Scaraba Hole.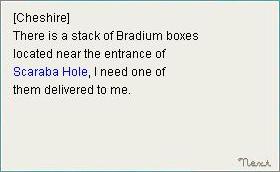 3. Les boîtes se trouvent au centre du premier niveau de Scaraba Hole, légèrement à gauche de l'entrée du niveau 2.
Notez que si vous perdez la boîte, vous devrez lui rapporter 20 Pure Bradium à la place.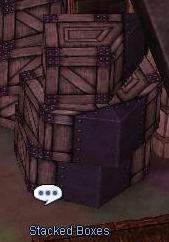 Retournez voir Cheshire au nord de Splendide afin de recevoir l'expérience et la Proof of Sapha's Honor.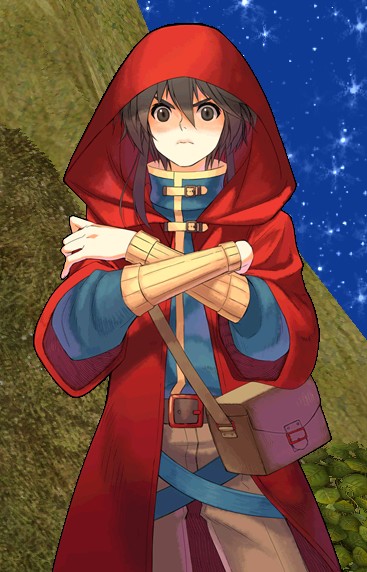 Guide réalisé par Firi