Tribe Investigation


Informations :
Level requis : 70
Récompense(s) de la quête : 1 Manuk Coin
Objet(s) nécessaire(s) : 30 Horn of Hillslion
Quête pré-requise : Ring of the Wise King
Débloque une autre quête : -


1. A Midcamp, équipé de votre Ring of the Wise King, parlez à Bazett Teablack (283, 198) situé sur le pont allant vers Manuk. Il vous demande de l'aider à enquêter sur les différentes tribus de ce monde.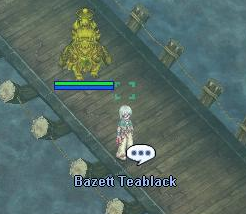 2. Parlez lui à nouveau, et il vous donnera un Order à apporter aux géants de Manuk.
3. A Manuk, parlez à Worker (194, 135). Il vous demande de lui rapporter 30 Horn of Hillslion pour réparer un bâtiment.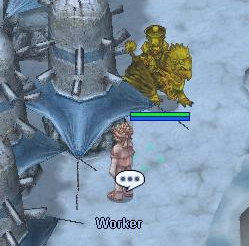 4. Rapportez-lui les items, et vous remercie. Il vous renvoie voir Bazett.
5. Bazett vous remercie en vous donnant 1 Manuk Coin et vous envoie vous reposer.


Guide réalisé par Feufo