Brasilis Dungeon Entrance


Informations :
Level requis : Aucun
Récompense(s) de la quête : Accès à Brasilis Dungeon, 90.000 base exp
Objet(s) nécessaire(s) : 1 Coconut
Quête pré-requise : Aucune
Débloque une autre quête : -


1. Rendez-vous au centre de la ville de Brasilis pour trouver un groupe d'enfants (183, 247). Parlez-leur et ils vous diront qu'il y a un fantôme dans la salle de bains du musée. Ils ajouteront que le garde aime les Coconut.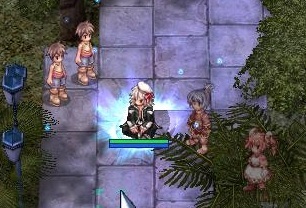 2. Allons donc acheter des Coconuts. Notez que la fin de la quête étant aléatoire, il se peut que vous ayez besoin de Coconuts supplémentaires, donc n'en prenez pas qu'une. Le marchand est situé dans la partie sud de la ville, (221,128).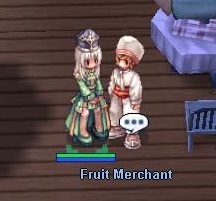 3. Direction le musée de la ville ! Il est situé en (148, 160). Une fois dedans, marchez tout droit jusqu'à rencontrer un warp. Lorsque vous irez dessus, le garde à côté vous interdira l'accès, sauf si vous lui donnez une Coconut... ce que vous faites. Vous vous retrouvez alors dans la salle de bains.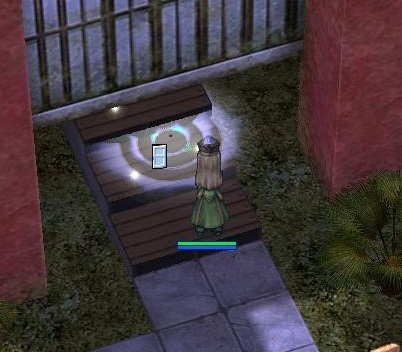 4. L'objectif maintenant est de parler à cinq objets pour faire sortir la femme fantôme en question. C'est celle-ci qui vous donnera accès ou non au donjon.
Pour commencer, "parlez" à la porte. Une tchatbox va s'ouvrir. Tapez (ou collez) le texte suivant : Mother the door won't open!
Vous devrez ensuite sélectionner une action dans une liste. Choisissez Turn the key. Enfin, il vous faudra taper le nombre de fois que vous effectuez cette action. Comme il est écrit dans la fenêtre, il faut que vous le fassiez 7 fois.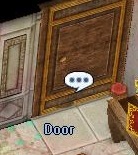 5. Parlez maintenant aux toilettes. Tapez Mother the water is flooding! puis choisissez de Flush the Toilet 3 fois.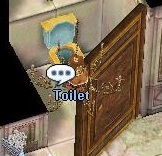 6. Parlez au Faucet. Tapez Mother the drought has started! puis choisissez de Turn the Faucet 1 fois.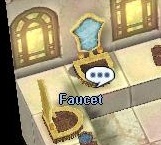 7. Parlez au Carpet. Tapez Mother where are my friends? puis choisissez de Shake the Carpet 7 fois.

8. Enfin, parlez au Mirror. Tapez Where are you mom? et le fantôme apparaîtra. Choisissez Stay and Listen. Une partie de dés se lance.
Si vous faites moins que le fantôme, elle vous prendra la moitié de vos HP et vous serez éjecté de la salle de bains. Il vous faudra alors recommencer la quête à partir de l'étape 3, soit redonner une Coconut au gardien et reparler aux objets.
Sinon, vous vous retrouvez dans un grand conduit d'eau du même style que celui de Bio Laboratory.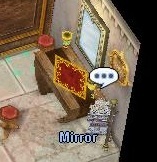 9. Tout au bout du conduit, parlez au "Pipe" pour que le fantôme apparaisse. Reparlez au Pipe pour pénétrer ensuite dans le donjon. Vous avez alors un accès permanent au donjon de Brasilis via les toilettes de la salle de bain.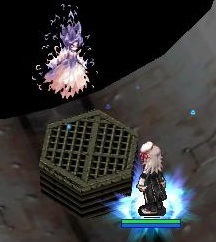 Mis à jour le 09.05.2015