Manuk, le village des Géants

Description :
Manuk est un village minier peuplé de géants. Vous aurez besoin du Ring of the Wise King pour pouvoir parler avec eux.

Histoire :
Les Sapha des champs enneigés à l'est du Camp d'Expédition vivent dans un village nommé Manuk. Ces créatures de bois extraient un minerais appelé bradium, que l'on ne trouve que dans Ash Vacuum.
On ne sait pas grand chose de plus sur les Sapha, à cause de leur nature solitaire.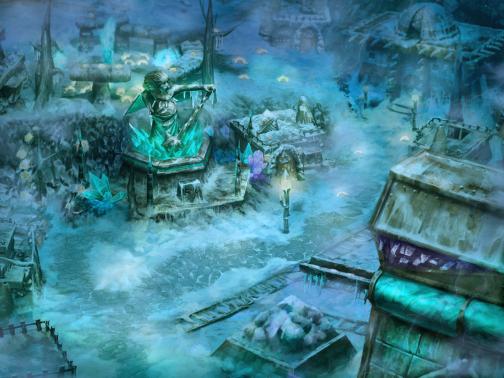 Guide de la ville
Kafra :
Le Cat Hand Agent de Manuk se trouve au Manuk Field 02, à l'entrée de la ville. Il vous permet de sauvegarder, accéder au storage et se téléporter (avec suffisamment de crédits). Vous pouvez vous téléporter à Splendide.

Magasins :
Vous trouverez dans le bâtiment à l'est, un vendeur de 3 variétés de plats en échange de Manuk Coins. Ceux-ci augmentent les dégâts contre certains monstres.

Donjons :
A Manuk se trouve l'entrée du donjon Scaraba Hole, auquel vous pourrez accéder au cours de cette quête.
Pour accéder au niveau 2 du donjon (vers le centre), il vous faudra faire cette quête-là.
Il existe un 3e niveau à ce donjon, qui est en fait le même que le F2 mais en mode "Nightmare". Pour cela, il vous faudra vous adresser au Curious Sapha proche de l'entrée du F2 et lui acheter un Lava Sky Perfume. Ensuite, parlez au Vigilante avec l'objet en votre possession pour entrer dans le niveau.

Quêtes :


Guide réalisé par Firi